Clothier's Seminar XXIX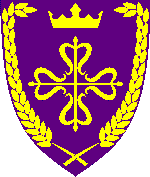 Hosted by Cúm an Iolair
---
---
Date:
Feb. 1, 2014
Location:

St. Thomas Episcopal Church


12251 Antioch Rd
Overland Park, KS 66213
Times:
Site opens: 8:00 am
Classes begin: 9:00 am
Site closes: 6:30 pm
.
Site Fee:
$ 8 - for adult members
$ 13 - for non-member adults
$ 5 - for children 13 to 17
(children 12 and under are free)
Make checks payable to: SCA Inc, Shire of Cum an Iolair
---
The Clothier's Seminar is an annual event that revolves around the one necessity that
we all need, clothes. Come join us for a day of classes, discussion and camaraderie.
It is an excellent time to show off your finest garb and accessories. Simple clothing,
complex clothing, exotic clothing, it's all welcome! Whether you have never sewn a
piece of garb or have been doing it for years, there's something for you. It's also the
perfect place to learn what your persona would have worn, and why. Even if you
don't sew, it's a great way to find people who can make garb for you.
---
---
TEACHING
SPOTS
OPEN
==►
If you're interested in teaching
at the
Feb 1, 2014 Clothier's Seminar
contact:
Baroness Briana Etain MacKorkhill
at
e-mail: briana@peoplepc.com

or
(913) 642-7139

or
submit via on-line form by going HERE
---
---
Click here for info on the Walk Through History
.
You can enter the Walk Thru History in advance
by filling out an on-line form located HERE

---
There will be an Inn on site for lunch.

Questions? Contact the Autocrat:
Baroness Briana Etain MacKorkhill
e-mail: briana@peoplepc.com
phone:(913) 642-7139
---
Site Schedule (tentative)

---

8:00 am
Site Opens
9:00 am
to
10:00 am
First hour of morning classes
10:00 am
to
11:00 am
Second hour of morning classes
11:00 am
to
12 noon
Third hour of morning classes
12 noon
to
1:00 pm
LUNCH
1:00 pm
to
2:00 pm
Walk Through History
2:00 pm
to
3:00 pm
First hour of afternoon classes
3:00 pm
to
4:00 pm
Second hour of afternoon classes
4:00 pm
to
5:00 pm
Third hour of afternoon classes
Court (at TRMs Discretion)
7:00 pm
Site Closes
---
Directions to Site
Take your best route to I-35.
Take it to the 119th Exit (in Overland Park, KS)
Head east to Antioch Rd.
Turn right [south] onto Antioch.
Go for three blocks.
The church is on the left [east].
You must go to the stoplight and turn left.
Then turn left into driveway of the church.
MAP
---
---
2014 Classes:
-In Process-
.
2014
INSTRUCTOR
2014
CLASS TITLE/SUBJECT
Duchess
Aislinn Morcroft
14th Century Clothing and Accessories for Men and Women
Duchess
Aislinn Morcroft
Norse Accessories - Headwear, Belts, Shoes and Bling
Qadiya
Catalina de Arazuri
Clothing of al-Andalus
Her Ladyship
Giraude Benet
15th Century Padded Roll Headwear
A brief history and demonstration of several styles of women's and men's headwear with a padded roll base.
Honorable Lady
Mael "Brigit" of Dublin
Nine Embroidery Stitches
Bring scissors plus an embroidery hoop or loom. Linen squares along with thread and needles will be provided. {more info to be added}
2 hour class
Lord
Miklos Farma
class 1 - info to be added
Lord
Miklos Farma
class 2 - info to be added
Mistress
Thora Sigurdsdottir
Norse Class - Info coming
His Lordship
Vincent de Vere
Info coming
Tailor Track Classes - info coming
---
~ 2014 Clothier's Seminar Class Schedule ~
~ Coming Soon ~

A
Classroom

B
Classroom

C
Classroom

D
Classroom

Tailor Track
Classroom

9am
to
10am

10th C Rus/Slavic
classes

10am
to
11am

11am
to
Noon

Noon
to
1pm


LUNCH


LUNCH


LUNCH


LUNCH


LUNCH


1pm
to
2pm


WALK
THROUGH
HISTORY



WALK
THROUGH
HISTORY


WALK
THROUGH
HISTORY


WALK
THROUGH
HISTORY


WALK
THROUGH
HISTORY

2pm
to
3pm

3pm
to
4pm

4pm
to
5pm


COURT


COURT


COURT


COURT


COURT


NOTE: Court is at TRM's Discretion
---
---
General Links:
---
---
©1996, 1997, 1998, 1999, 2000, 2001, 2002, 2003, 2004, 2005, 2006, 2007, 2008, 2009, 2010, 2011, 2012, 2013, 2014 Briana Etain MacKorkhill (Sheryl Knight)