Scottish Persona
Raonull Modar of Clan Menzies is a secondary persona of mine.
Below is information on Scottish names and Clans.
---
Information currently given for the Clan Menzies:
PRONUNCIATION OF NAME: Men-Zees
GAELIC FORM OF NAME: Meinnearach
TARTAN: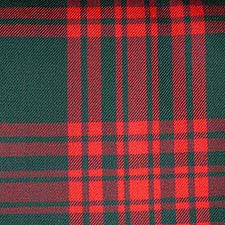 The Black & White Tartan The Red Tartan The Hunting Tartan
ARMS: Argent, a chief gules.
CREST: A savage head erased proper.
SUPPORTERS: On a compartment embellished with Menzies heath, two savages wreathed about the head and loins with Menzies heath.
MOTTO: Vil God I Zal! / Will God I Shall! / God Will It and I Shall Do It!
WAR CRY: Geal 's Dearg a Suas! / Up With the White and Red!
STANDARD: The Arms in the hoist and two tracts of Argent and Gules, upon which is depicted the Crest three times and with two sprigs of Menzies heath in the fly, along with the Motto 'Vil God I Zal' in letters Argent upon two transverse bands Vert.

PINSEL: Argent, bearing upon a Wreath of the Liveries the foresaid Crest within a strap Gules, buckled and embellished Or, inscribed with the Motto 'Vil God I Zal' in letters Argent, all within a circlet also Or, fimbriated Vert, bearing the title 'Menzies of Menzies' in letters Gules, and in an Escrol Gules surmounting a spring of Menzies heath the Slogan 'Geal's Dearg a suas' in letters Argent.
BADGE: On a belt encircling the crest of a savage head erased upon a wreath, the motto 'Vil God I Zal'.
PLANT BADGE: Menzies Heath
The following legend tells how the crest and war-cry of the clan came to be:
After the death of Robert the Bruce in 1329, Sir James Douglas was deputed to carry the king's embalmed heart "in a silver casket round his neck" on a pilgrimage to the Holy Land, where he was to oversee its burial in the precincts of the Holy Sepulchre in Jerusalem. With him were several Scottish knights, among them Chief Lord Robert the Menzies.
Some time in the summer of 1330 (June is mentioned), our faithful band encountered a force of "Infidels" on a plain near the frontiers of Andalusia -- then at war with King Alfonso of Leon and Castile -- and promptly got caught up in it. Sir James Douglas was overpowered by the Saracens, into whose midst he tossed the silver casket, saying, "Now pass before us, gallant heart, as thou wert wont, Douglas will follow thee or die!"
Well, Sir James was cut down; but Lord Robert Menzies was not willing to back down, and he cried out "Toilleadh Die e s ni mis e", or "God will it; I'll do it!", and proceeded to behead the Saracen who had killed Sir James Douglas -- whence came the "Saracen's head all proper" on the Chief's crest as well as the family motto, "Vil God, I zal".
After this aborted journey, the story goes on to add that the Bruce's heart was brought back to Scotland and deposited at Melrose.
If you have interest in developing a Scottish name and/or persona, check out the following links:
---
©1998, 1999, 2000, 2001, 2002, 2003, 2004, 2005, 2006 Ron Knight (Baron Modar Neznanich, OPel)
e-mail: modar@everestkc.net
.